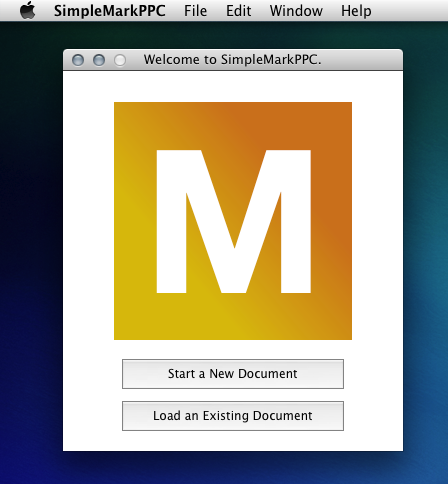 SimpleMark is a simple app for creating, editing, and exporting MarkDown documents for PowerPC Macs. The few existing MarkDown capable editors for Power Macs are aimed purely for coding with MarkDown support as a secondary feature. The goal for SimpleMark is to be a more MarkDown-centric app, helpful in distraction free writing, coding, and blogging. At its core, SimpleMark is essentially a GUI wrapper for the excellent MultiMarkDown, an open source command line utility which transforms MarkDown writing into other various formats.
SimpleMark's current version is 1.3, released May 2020.
You can download SimpleMark from this website.
New Features in Version 1.3
No more autosave (and less weird bugs because of it).
The whole app allows you to load and save files in .txt or .md format.
It's darn simple.
See this post for details.
---