Working on old computers, of any kind really, is a form of prayer for me. That may sound silly, but I enjoy cleaning them out, tinkering, trying new things, and seeing what happens. Often, I talk to myself or whatever higher being happens to be listening in frustration or wild hope. In the last couple of weeks, I upgraded an old Dell tower from an i3 to i5 for cheap, fixed up a 2006 Mac Pro (1,1) for fairly cheap, and dusted out my ol' G5.
In the process of working on my G5 and moving it to a new location with a better monitor (as I am using the Apple Cinema Display with the Mac Pro), I noticed the fans were getting loud. G5s don't apparently have any means for us end users to quiet those fans down. That could be a good thing, since these machines are hardly efficient. But when they are loud, they are loud.
Enter the Apple Service Diagnostic disc 2.6.3.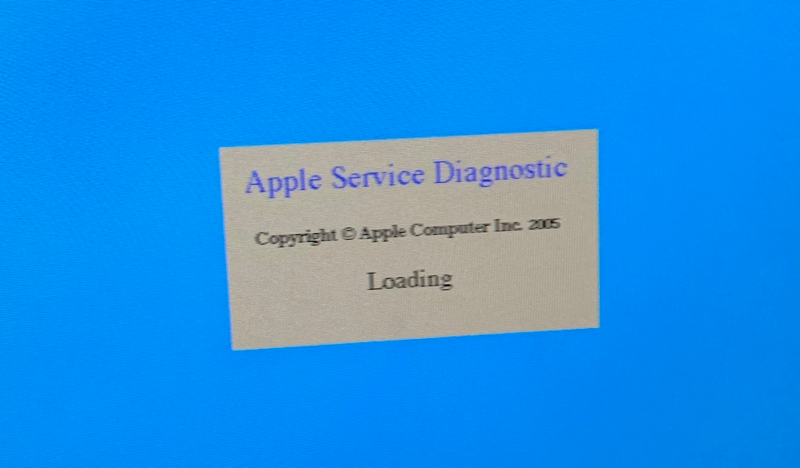 I found the download via a quick search on DuckDuckGo, burned it to a blank DVD, and booted right in. On the main screen, you have an option to run a whole bunch of tests to check RAM, CPU, ethernet, and various buses, but you'll want to click at the top and run the Thermal Calibration. My machine passed the tests, and after booting back into Leopard, I noticed the machine was quieter (relatively so).
I still plan to apply some new thermal paste sometime this week. It's going to be a challenging job, but I'll go slow and make sure I do it well. And I'll have a conversation with whatever divine entity happens to be listening. Anyway, this tip may be useful to you if you need to diagnose a nagging issue with your G5 or if you need to recognize that your computer tinkering can be meditative and spiritually uplifting.
— Nathan